Banitsa with kismets
the most delicious Bulgarian tradition
New Year, new luck! A ritual so waited at the beginning of the new-born year. We present you – Banitsa with kismets!
Traditional banitsa is a filo pastry and in the common case the filling is with sirene and eggs. And then it comes in a lot of variations – with yogurt or not, with baking soda or not, with lemonade or not, with butter or oil. Some recipes require cold oven, some hot one. But no matter the recipe details, it has always been a meal that evokes childhood memories.
You can find it in bakeries, restaurants, bus stations, but if you try a homemade one, you will never forget it :).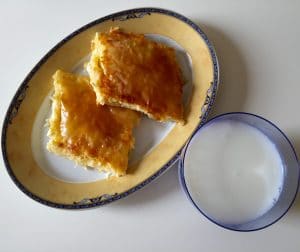 A whole day is not enough to just try the types and stuffings of banitsa – it can be with sirene, curds, spinach, leeks, cabbage, onions, potatoes, minced meat, rice, milk. Banitsa can be even sweet – with pumpkin or fruits. When is prepared with pumpkin is called "tikvenik", with cabbage – "zelnik", with onions "louchnik", with potatoes – "patatnik". Every time the filo pastry meets the filling is like a magic and works out incredibly tasty.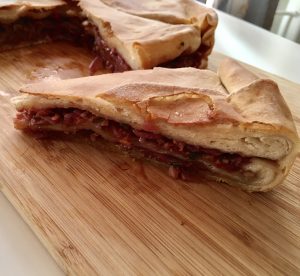 The most delicious Bulgarian tradition, it can be eaten warm or cold, for breakfast, lunch or dinner. Usually served with yogurt, aryan /cold yogurt beverage mixed with salt/ or boza /malt drink made from wheat or millet/.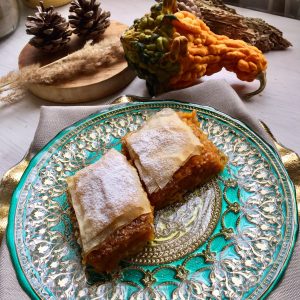 There are several varieties of arranging the filo pastry. "Redena" is done by placing one layer above another. Filling is put on every second or third layer. "Vita" means in a circle. Filling is placed on every pastry sheet and then wound up in a circle.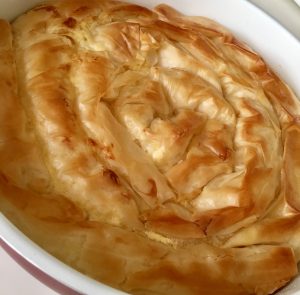 So, let's welcome the New Year with a bunch of luck! It is up to you what you will write on the kismets. The more positive you choose them to be, the more positive moments will come to you!